Interior Painting Services for Strata, Hospitals & Commercial Businesses
The interior paint of a business or strata block sets the tone for the whole building. We use high quality paints for the undercoat, the first coat and the final coat to ensure that you achieve the look you are going for.  We will also organise our painting to only occur at times convenient to you, so that we don't disrupt your work or your residents any more than absolutely necessary.
Undercoats and first coats are all generally fairly similar, with the only difference at this stage being whether you want the walls to be a light or dark colour. For strata blocks a lighter wall shade is almost always the way to go, unless you are trying to make a statement. For a business, light colours are generally the best option for offices while darker shades of paint are better for factories and warehouses because it requires less cleaning.
Hospitality venues can go either way, depending on what kind of "vibe" you want the business to give off. Pubs and clubs often use darker colours to make cleaning easier, and many modern cafes are also adopting this trend. Apart from this, it will depend on the lighting of the venue, with lighter walls contributing to a more lit, open atmosphere and dark walls will make the venue feeling cosier.
The final coat is where you pick colour. For strata buildings and offices, this is most commonly a cream or pale blue, although of course we are happy to paint in any colour you like.  Food and drink service venues often get more creative with the colour, while warehouses and factories seem to almost always go with a dark brown or grey.
Interior painting for strata blocks and commercial property is a large, demanding job, which requires precision and speed to ensure uniformity. Our team has the experience and skills required to achieve this, and we are absolutely confident that we will meet the high standard required. We will keep painting, and repainting if we need to, until you are happy.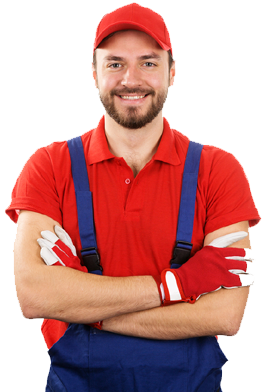 Get a Quote
We can handle all of your painting needs, both interior and exterior.
(02) 8007 5220 OR Contact Us